2 minutes reading time
(469 words)
Dental Consultant Advice: Hygiene Downtime Checklist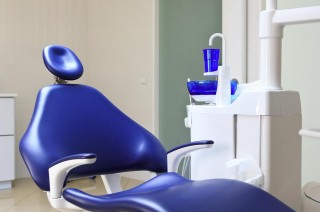 This checklist was developed based on the work habits of a hygienist with an "old school" work ethic who gives her employer an honest day's work and then some. She doesn't need to be told what to do when there is downtime. She just does it.
Hygiene downtime happens, and you have the right to have your salaried hygienist take a longer lunch break when there's an open slot before lunch or if the last hygiene slot of the day is open however, as many staff live paycheck to paycheck, I recommend getting the employee's agreement to stay productive instead.
Clinical:
• Is there another hygienist in need of help including charting? ____
• Is an assistant in need of help? ____
• Is there a room you can help turn over and get the next patient seated? ____
• Check the schedule. Is there an emergency patient that needs an x-ray? ____
• Get instruments from each op that hygienists are done with and get them bagged for sterilization (sensor holders etc.). ____
• Administer local anesthesia if the doctor wants you to. ____
• Sharpen instruments. ____
• Sterilize instruments. ____
• Stock and put away supplies. ____
• Set up trays. ____
• Set up whitening trays. ____
• Ensure your room is spotless and stocked. ____
• Get your charts ready for the next day. ____
Help The Front Desk:
• Check to see if charts have been pulled and if any are in need of filing. ____
• Check next patient coming for another hygienist. Is the schedule on time? ____
• Send recall cards. ____
• Send handwritten notes to patients that haven't been in for a while. ____
• Find out from the front desk what patient calls you can help with (unconfirmed, overdue re-care, unscheduled, inactive) ____
Note: Do not make any calls until you show and are comfortable with specific telephone skills. Sample call guidelines:
"Mrs. Jones, this is Betty from Dr. Smith's office. I just wanted to let you know you for hygiene appointment including your oral cancer screening. Can you call me back at ___________ to see what day and time works for you? Thank you and have a great day. "
"Hi Mrs. Jones! Dr. Jones asked me to call you after reviewing your chart. He noticed you haven't been seen in a while. Can you call me at ___________ to discuss? Thank you and have a great day".
---
Kevin Tighe, Cambridge Dental Consultants, Senior Consultant, got bitten hard by the business and marketing bug during long summer days working at his dad's Madison Avenue ad agency. After joining Cambridge as a speaker in the mid-1990s, Kevin went on to become Cambridge's senior consultant and eventually CEO. Cambridge Dental Consultants is a full-service dental practice management company offering customized dental office manuals. Frustrated? High overhead? Schedule a chat with Kevin at
By accepting you will be accessing a service provided by a third-party external to https://www.mydentalconsultant.com/